Fastmore has a mission to change the way you work with freight brokers. Baltoro has been working with Fasmore for several years and assisted them in numerous areas. Below are a handful of deliverables.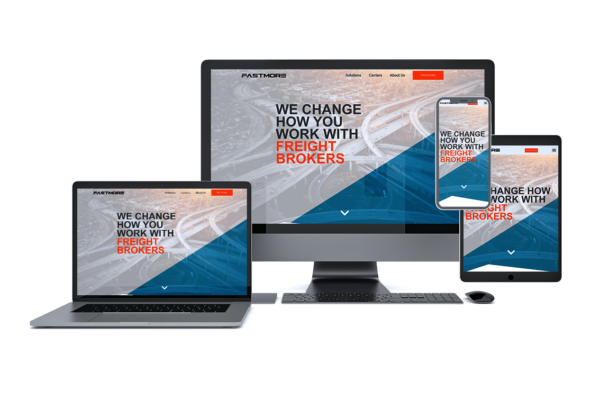 Swag at Fastmore is ever evolving and a perk to those lucky enough to get some.  The team wanted apparel that they would want to wear outside the office.

As the Fastmore brand has evolved their marketing materials needed to as well.  This includes presentation, sales materials, employee handbooks, onboarding and training materials, and the office walls.
Fastmore is a high energy, fun environment and they are always looking to attract more talent.  Their social media is leveraged to spread the energy of the office.
Fastmore's office is an open and airy, full floor office with glass conference rooms. We implemented wall graphics, front room logo, and glass decals throughout.